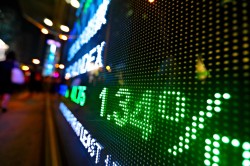 Brokerages forecast that Sierra Metals Inc. (NASDAQ:SMTS) will report $52.46 million in sales for the current quarter, Zacks Investment Research reports. Two analysts have issued estimates for Sierra Metals' earnings. The lowest sales estimate is $49.60 million and the highest is $55.31 million. Sierra Metals posted sales of $51.17 million in the same quarter last year, which would suggest a positive year-over-year growth rate of 2.5%. The business is expected to issue its next earnings results on Thursday, March 28th.
According to Zacks, analysts expect that Sierra Metals will report full year sales of $231.32 million for the current fiscal year, with estimates ranging from $226.90 million to $233.00 million. For the next financial year, analysts anticipate that the company will report sales of $259.10 million, with estimates ranging from $245.00 million to $278.78 million. Zacks Investment Research's sales calculations are a mean average based on a survey of sell-side research analysts that that provide coverage for Sierra Metals.
Sierra Metals (NASDAQ:SMTS) last released its quarterly earnings data on Monday, November 12th. The company reported $0.03 earnings per share (EPS) for the quarter, missing analysts' consensus estimates of $0.04 by ($0.01). The company had revenue of $52.96 million during the quarter, compared to the consensus estimate of $54.75 million.
Shares of
NASDAQ:SMTS
traded down $0.02 during midday trading on Thursday, reaching $1.79. 22,400 shares of the company traded hands, compared to its average volume of 39,942. Sierra Metals has a 12 month low of $1.53 and a 12 month high of $3.00.
See Also: Growth Stocks
Get a free copy of the Zacks research report on Sierra Metals (SMTS)
For more information about research offerings from Zacks Investment Research, visit Zacks.com
Receive News & Ratings for Sierra Metals Daily - Enter your email address below to receive a concise daily summary of the latest news and analysts' ratings for Sierra Metals and related companies with MarketBeat.com's FREE daily email newsletter.