TD Securities upgraded shares of Genworth MI Canada (TSE:MIC) from a hold rating to a buy rating in a research report report published on Wednesday morning. TD Securities currently has C$43.00 price target on the stock, down from their prior price target of C$47.00.
Other equities analysts have also issued reports about the company. CIBC cut their target price on Genworth MI Canada from C$48.50 to C$45.00 in a report on Tuesday, October 23rd. BMO Capital Markets raised their target price on Genworth MI Canada from C$50.00 to C$51.00 in a report on Thursday, August 2nd. Finally, National Bank Financial raised their target price on Genworth MI Canada from C$50.00 to C$51.00 and gave the company a c$45.25 rating in a report on Monday, July 23rd. Three research analysts have rated the stock with a hold rating and two have assigned a buy rating to the stock. The stock currently has an average rating of Hold and an average price target of C$47.00.
TSE MIC opened at C$43.24 on Wednesday. Genworth MI Canada has a fifty-two week low of C$38.00 and a fifty-two week high of C$46.75.
The firm also recently declared a quarterly dividend, which will be paid on Thursday, November 29th. Stockholders of record on Monday, November 12th will be given a $0.51 dividend. This is an increase from Genworth MI Canada's previous quarterly dividend of $0.47. This represents a $2.04 annualized dividend and a dividend yield of 4.72%. The ex-dividend date of this dividend is Thursday, November 8th.
In other news, Director Cecilia Carbonelli sold 2,529 shares of the firm's stock in a transaction dated Thursday, August 9th. The stock was sold at an average price of C$43.75, for a total value of C$110,643.75.
Genworth MI Canada Company Profile
Further Reading: How analysts view the yield curve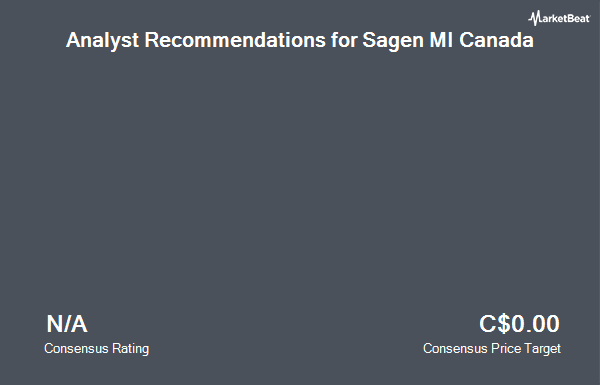 Receive News & Ratings for Genworth MI Canada Daily - Enter your email address below to receive a concise daily summary of the latest news and analysts' ratings for Genworth MI Canada and related companies with MarketBeat.com's FREE daily email newsletter.