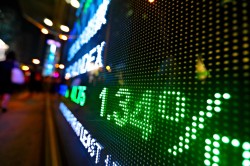 LADENBURG THALM/SH SH assumed coverage on shares of OFS CR CO INC/COM (NASDAQ:OCCI) in a research note released on Thursday, Marketbeat.com reports. The firm issued a buy rating and a $20.00 price target on the stock.
Shares of OCCI stock traded up $0.36 on Thursday, hitting $18.50. 6,912 shares of the stock were exchanged, compared to its average volume of 36,701. OFS CR CO INC/COM has a one year low of $16.79 and a one year high of $19.00.
The business also recently disclosed a monthly dividend, which will be paid on Friday, November 30th. Investors of record on Monday, November 12th will be issued a dividend of $0.167 per share. The ex-dividend date of this dividend is Thursday, November 8th. This represents a $2.00 dividend on an annualized basis and a yield of 10.83%.
In related news, insider Bilal Rashid acquired 77,500 shares of the company's stock in a transaction that occurred on Wednesday, October 10th. The shares were acquired at an average price of $20.00 per share, with a total value of $1,550,000.00. The transaction was disclosed in a filing with the SEC, which is accessible through
this link
.
OFS CR CO INC/COM Company Profile
OFS Credit Company, Inc operates as a closed-end management investment company in the United States. The company primarily focuses on investing in debt and subordinated securities; corporate credit investments, including leveraged loans and high yield bonds; opportunistic credit investments, such as stressed and distressed credit situations and long/short credit investments; and other credit-related instruments.
Read More: How accurate is the Rule of 72?
Receive News & Ratings for OFS CR CO INC/COM Daily - Enter your email address below to receive a concise daily summary of the latest news and analysts' ratings for OFS CR CO INC/COM and related companies with MarketBeat.com's FREE daily email newsletter.