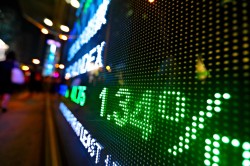 Opera Ltd (NASDAQ:OPRA) shares saw unusually-strong trading volume on Thursday . Approximately 903,334 shares changed hands during trading, an increase of 211% from the previous session's volume of 290,049 shares.The stock last traded at $7.05 and had previously closed at $6.60.
Opera (NASDAQ:OPRA) last issued its quarterly earnings data on Thursday, August 23rd. The company reported $0.11 earnings per share (EPS) for the quarter. The firm had revenue of $39.83 million for the quarter.
A hedge fund recently bought a new stake in Opera stock. Sloane Robinson LLP acquired a new position in shares of Opera Ltd (NASDAQ:OPRA) in the 3rd quarter, according to its most recent disclosure with the Securities & Exchange Commission. The fund acquired 171,200 shares of the company's stock, valued at approximately $1,539,000. Opera comprises about 1.1% of Sloane Robinson LLP's investment portfolio, making the stock its 15th biggest position. Sloane Robinson LLP owned 0.16% of Opera as of its most recent filing with the Securities & Exchange Commission.
About Opera
(
NASDAQ:OPRA
)
Opera Limited, through with its subsidiaries, provides mobile and PC browsers worldwide. It offers mobile browser products under the Opera Mini, Opera for Android, and Opera Touch names; PC browser under the Opera for Computers name; and Opera News, a personalized news aggregation app. The company was founded in 1996 and is headquartered in Oslo, Norway.
Read More: What does cost of debt say about a company's financial health?
Receive News & Ratings for Opera Daily - Enter your email address below to receive a concise daily summary of the latest news and analysts' ratings for Opera and related companies with MarketBeat.com's FREE daily email newsletter.