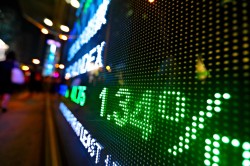 First National Co. (OTCMKTS:FXNC) Director William Michael Funk bought 700 shares of the stock in a transaction on Tuesday, October 30th. The stock was purchased at an average cost of $19.75 per share, with a total value of $13,825.00. The purchase was disclosed in a legal filing with the SEC, which is available through this hyperlink.
William Michael Funk also recently made the following trade(s):
On Monday, August 27th, William Michael Funk bought 560 shares of First National stock. The stock was purchased at an average cost of $21.75 per share, with a total value of $12,180.00.
Shares of OTCMKTS:FXNC opened at $19.70 on Friday. First National Co. has a 52 week low of $16.18 and a 52 week high of $23.50. The company has a quick ratio of 0.83, a current ratio of 0.83 and a debt-to-equity ratio of 0.23. The company has a market capitalization of $97.65 million, a price-to-earnings ratio of 9.85 and a beta of 0.16.
First National Company Profile
First National Corporation operates as the bank holding company for First Bank that provides a range of banking services to small and medium-sized businesses, individuals, estates, local governmental entities, and non-profit organizations in Virginia. The company's deposit products include checking, savings, money market, individual retirement, certificates of deposit, and cash management accounts, as well as treasury management solutions.
Featured Story: What is the Dividend Aristocrat Index?
Receive News & Ratings for First National Daily - Enter your email address below to receive a concise daily summary of the latest news and analysts' ratings for First National and related companies with MarketBeat.com's FREE daily email newsletter.