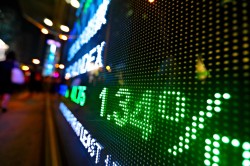 Compass Gold Corp (CVE:CVB) shares reached a new 52-week low during trading on Thursday . The stock traded as low as C$0.22 and last traded at C$0.22, with a volume of 92500 shares trading hands. The stock had previously closed at C$0.23.
Compass Gold (CVE:CVB) last posted its quarterly earnings data on Wednesday, August 29th. The company reported C($0.01) earnings per share for the quarter, hitting the consensus estimate of C($0.01).
Compass Gold Company Profile (CVE:CVB)
Compass Gold Corp is Canada-base company. The Company through its subsidiary Mali Gold Exploration Pty Ltd engages in gold exploration and mining sector. Mali Gold Exploration Pty Ltd holds gold exploration permits on number of sites in Southern Mali in the same region as several multi-million-ounce gold projects.
See Also: What is the Dividend Aristocrat Index?
Receive News & Ratings for Compass Gold Daily - Enter your email address below to receive a concise daily summary of the latest news and analysts' ratings for Compass Gold and related companies with MarketBeat.com's FREE daily email newsletter.