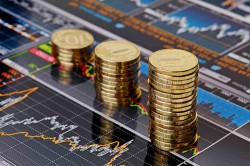 Bank7 Corp (NASDAQ:BSVN) COO John T. Phillips sold 185,200 shares of the business's stock in a transaction on Wednesday, October 17th. The shares were sold at an average price of $17.77, for a total value of $3,291,004.00. The transaction was disclosed in a legal filing with the Securities & Exchange Commission, which is available at this hyperlink.
NASDAQ BSVN traded down $0.05 during trading hours on Friday, hitting $18.50. 5,900 shares of the company were exchanged, compared to its average volume of 35,514. The company has a debt-to-equity ratio of 0.06, a quick ratio of 1.11 and a current ratio of 1.11. Bank7 Corp has a 52-week low of $18.00 and a 52-week high of $20.74.
Several research firms recently issued reports on BSVN. Sandler O'Neill began coverage on Bank7 in a report on Tuesday. They issued a "buy" rating and a $22.00 price objective on the stock. Stephens set a $25.00 price objective on Bank7 and gave the company a "buy" rating in a report on Monday. Finally, Keefe, Bruyette & Woods began coverage on Bank7 in a report on Monday. They issued an "outperform" rating on the stock.
Bank7 Company Profile
Bank7 Corp. operates as a bank holding company for Bank7 that provides banking and financial services to individual and corporate customers in Oklahoma, Kansas, and Texas. The company accepts demand, savings, money market, and negotiable order of withdrawal accounts, as well as certificates of deposits.
Recommended Story: Diversification in Your Portfolio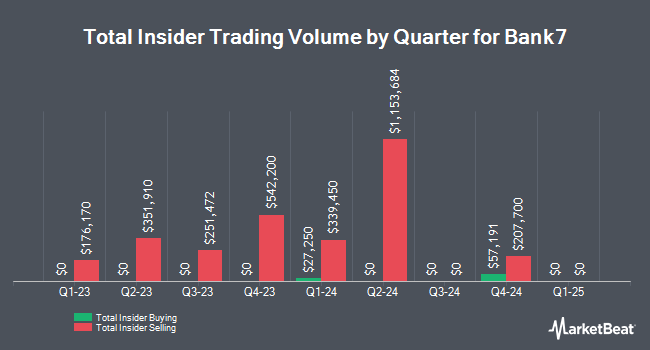 Receive News & Ratings for Bank7 Daily - Enter your email address below to receive a concise daily summary of the latest news and analysts' ratings for Bank7 and related companies with MarketBeat.com's FREE daily email newsletter.