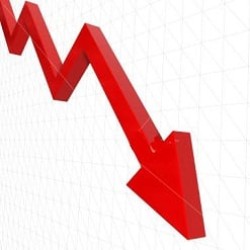 ValuEngine lowered shares of China Oilfield Services (OTCMKTS:CHOLY) from a buy rating to a hold rating in a research note released on Thursday.
Separately, Zacks Investment Research cut China Oilfield Services from a strong-buy rating to a hold rating in a research report on Monday, August 27th.
Shares of China Oilfield Services stock remained flat at $$19.53 during midday trading on Thursday. 52 shares of the stock were exchanged, compared to its average volume of 397. The company has a quick ratio of 1.36, a current ratio of 1.47 and a debt-to-equity ratio of 0.70. China Oilfield Services has a fifty-two week low of $17.07 and a fifty-two week high of $26.06. The company has a market cap of $1.77 billion, a P/E ratio of 976.50 and a beta of 1.11.
China Oilfield Services (OTCMKTS:CHOLY) last released its quarterly earnings data on Wednesday, August 22nd. The company reported $0.19 EPS for the quarter. China Oilfield Services had a return on equity of 0.03% and a net margin of 0.05%. The company had revenue of $753.33 million for the quarter. As a group, equities research analysts anticipate that China Oilfield Services will post 1.08 EPS for the current year.
About China Oilfield Services
China Oilfield Services Limited, together with its subsidiaries, provides integrated offshore oilfield services in Mainland China and internationally. The company operates through four segments: Drilling Services, Well Services, Marine Support Services, and Geophysical and Surveying Services. The Drilling Services segment provides drilling, module rigs, land drilling rigs, and drilling rigs management services.
Featured Story: Stock Symbol
To view ValuEngine's full report, visit ValuEngine's official website.
Receive News & Ratings for China Oilfield Services Daily - Enter your email address below to receive a concise daily summary of the latest news and analysts' ratings for China Oilfield Services and related companies with MarketBeat.com's FREE daily email newsletter.