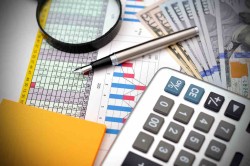 Planet Green Holdings Corp. (NASDAQ:PLAG) CEO Hongxiang Yu bought 1,176,471 shares of the stock in a transaction on Tuesday, October 16th. The shares were bought at an average cost of $4.25 per share, for a total transaction of $5,000,001.75. The purchase was disclosed in a legal filing with the SEC, which is accessible through this link.
Planet Green stock traded down $0.29 during trading hours on Thursday, hitting $2.67. 185,500 shares of the company traded hands, compared to its average volume of 29,224. Planet Green Holdings Corp. has a 1-year low of $1.85 and a 1-year high of $9.50.
Planet Green Company Profile
Planet Green Holdings Corp., through its subsidiaries, develops, manufactures, markets, and sells various food products in the People's Republic of China. The company offers chestnut products, including frozen chestnuts; and convenience foods, such as ready-to-cook and ready-to-eat food products.
See Also: Why is insider trading harmful?
Receive News & Ratings for Planet Green Daily - Enter your email address below to receive a concise daily summary of the latest news and analysts' ratings for Planet Green and related companies with MarketBeat.com's FREE daily email newsletter.