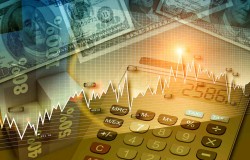 Leon's Furniture Ltd. (TSE:LNF) insider Graeme Leon sold 700 shares of the firm's stock in a transaction that occurred on Thursday, September 20th. The stock was sold at an average price of C$17.90, for a total transaction of C$12,530.00.
Graeme Leon also recently made the following trade(s):
On Thursday, August 16th, Graeme Leon sold 2,000 shares of Leon's Furniture stock. The stock was sold at an average price of C$18.00, for a total transaction of C$36,000.00.
LNF stock traded down C$0.20 during mid-day trading on Tuesday, hitting C$17.50. 988 shares of the company were exchanged, compared to its average volume of 7,937. Leon's Furniture Ltd. has a 1-year low of C$16.35 and a 1-year high of C$19.57.
Leon's Furniture (TSE:LNF) last issued its quarterly earnings data on Thursday, August 9th. The company reported C$0.28 earnings per share (EPS) for the quarter, hitting the Thomson Reuters' consensus estimate of C$0.28. The firm had revenue of C$546.73 million during the quarter. Leon's Furniture had a net margin of 5.78% and a return on equity of 20.02%.
The business also recently disclosed a quarterly dividend, which will be paid on Friday, October 5th. Shareholders of record on Wednesday, September 5th will be given a dividend of $0.12 per share. The ex-dividend date is Tuesday, September 4th. This represents a $0.48 annualized dividend and a yield of 2.74%.
About Leon's Furniture
Leon's Furniture Limited, together with its subsidiaries, operates as a retailer of furniture, appliances, and home electronics in Canada. The company sells a range of home furniture, mattresses, appliances, and electronics, as well as acts as a commercial retailer of appliances to builders, developers, hotels, and property management companies under the Leon's, The Brick, The Brick Mattress Store, and The Brick Outlet banners.
Read More: Stock Ratings and Recommendations: Understanding Analyst Upgrades and Downgrades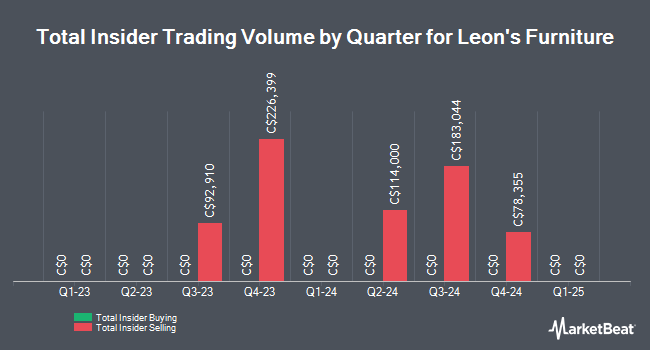 Receive News & Ratings for Leon's Furniture Daily - Enter your email address below to receive a concise daily summary of the latest news and analysts' ratings for Leon's Furniture and related companies with MarketBeat.com's FREE daily email newsletter.