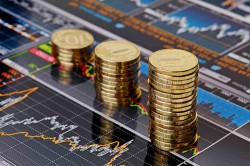 Select Interior Concepts (NYSE:SIC) CEO Tyrone Johnson acquired 7,763 shares of the company's stock in a transaction that occurred on Thursday, September 20th. The shares were bought at an average cost of $10.98 per share, for a total transaction of $85,237.74. The acquisition was disclosed in a legal filing with the SEC, which is accessible through this link.
Tyrone Johnson also recently made the following trade(s):
On Monday, September 17th, Tyrone Johnson purchased 3,620 shares of Select Interior Concepts stock. The stock was acquired at an average cost of $11.65 per share, with a total value of $42,173.00.
Shares of NYSE SIC opened at $10.10 on Monday. Select Interior Concepts has a fifty-two week low of $10.10 and a fifty-two week high of $13.00.
Select Interior Concepts (NYSE:SIC) last issued its quarterly earnings results on Thursday, September 6th. The company reported $0.00 earnings per share for the quarter, missing the consensus estimate of $0.23 by ($0.23). The business had revenue of $124.86 million during the quarter.
Separately, B. Riley reissued a "buy" rating and issued a $19.00 price target on shares of Select Interior Concepts in a report on Thursday, August 16th.
Select Interior Concepts Company Profile
There is no company description available for Select Interior Concepts Inc
Recommended Story: Short Selling
Receive News & Ratings for Select Interior Concepts Daily - Enter your email address below to receive a concise daily summary of the latest news and analysts' ratings for Select Interior Concepts and related companies with MarketBeat.com's FREE daily email newsletter.