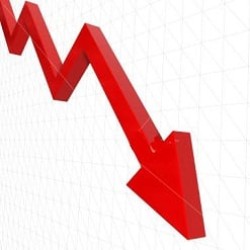 TheStreet lowered shares of Highway (NASDAQ:HIHO) from a b rating to a c+ rating in a research note released on Thursday morning.
Shares of HIHO opened at $4.25 on Thursday. Highway has a 1 year low of $3.30 and a 1 year high of $6.55. The firm has a market cap of $15.97 million, a PE ratio of 11.05 and a beta of 0.10.
Highway (NASDAQ:HIHO) last announced its quarterly earnings results on Monday, August 27th. The industrial products company reported $0.02 earnings per share (EPS) for the quarter. Highway had a net margin of 7.90% and a return on equity of 12.25%. The company had revenue of $4.05 million during the quarter. During the same period last year, the firm posted $0.06 EPS.
The business also recently disclosed a quarterly dividend, which will be paid on Monday, October 22nd. Investors of record on Monday, October 1st will be issued a $0.10 dividend. This represents a $0.40 annualized dividend and a yield of 9.41%. The ex-dividend date is Friday, September 28th.
A hedge fund recently raised its stake in Highway stock. Renaissance Technologies LLC increased its stake in Highway Holdings Limited (NASDAQ:HIHO) by 12.9% in the 2nd quarter, according to its most recent Form 13F filing with the Securities & Exchange Commission. The firm owned 186,200 shares of the industrial products company's stock after purchasing an additional 21,302 shares during the quarter. Renaissance Technologies LLC owned about 4.90% of Highway worth $860,000 at the end of the most recent quarter. 6.20% of the stock is owned by institutional investors and hedge funds.
About Highway
Highway Holdings Limited, through its subsidiaries, manufactures and supplies metal, plastic, electric, and electronic components, subassemblies, and finished products for original equipment manufacturers (OEM) and contract manufacturers. The company operates in two segments, Metal Stamping and Mechanical OEM, and Electric OEM.
Recommended Story: Book Value Per Share – BVPS
Receive News & Ratings for Highway Daily - Enter your email address below to receive a concise daily summary of the latest news and analysts' ratings for Highway and related companies with MarketBeat.com's FREE daily email newsletter.