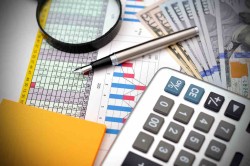 YDreams Global Interactive Technolgs (CVE:YD) received a C$0.31 price objective from analysts at Fundamental Research in a report issued on Friday. The firm currently has a "buy" rating on the stock. Fundamental Research's target price suggests a potential upside of 181.82% from the company's previous close.
The analysts wrote, "Fundamental Research Corp has issued a report entitled "YDreams Global Interactive Technologies Inc. (TSXV: YD) – Continued Arkave Roll-Out, Updated Forecasts" and dated September 17, 2018. The full report is now at www.researchfrc.com.
The #1 meeting place for the entire mining investment community – Canada, US, Latin America

Toronto, October 15-17
Mines and Money – the leading international event series for capital raising and mining investment – returns to Toronto this October, bringing together miners, investors and financiers.
• Top investor and analyst keynotes on Gold, Silver, Battery metals and more

• Geo focussed agenda targeting the key topics from the US, Canada and Latin America

• Hands-on exhibition area showcasing the leading miners, providers and tech

• Personalised investor relations service matching miners with the best investors

Don't miss out on the region's leading mining investment show – click here for more information:
https://americas.minesandmoney.com/?utm_source=Media%20Partner&utm_medium=Listing&utm_campaign=MMA&utm_content=Fundamental%20Research%20Corp
Speak to the experts, meet with the companies, make valuable decisions: Join us at the Silver & Gold Summit October 28-29!
The Silver and Gold Summit facilitates discussions and debates on precious metals trends, geopolitical risk and investment opportunities within the natural resource economy

2018 Topics will include:

• Emerging Mid-Tiers

• Drill Hole Glory

• Silver Producers

• Battery Metals

• Uranium Energy

• Silver in Healthcare

Put your money to work with over 70 leading investment opportunities!

Find out more and register with promo code FRCGUEST for 50% off your two-day pass: https://goo.gl/y5AsY9
"
YD traded down C$0.01 during trading on Friday, reaching C$0.11. The company had a trading volume of 102,100 shares, compared to its average volume of 168,171. YDreams Global Interactive Technolgs has a 12 month low of C$0.08 and a 12 month high of C$0.28.
About YDreams Global Interactive Technolgs
YDreams Global Interactive Technologies Inc engages in the technology and design agency business. It owns and operates a Arkave Virtual Reality store that fits up to 14 players simultaneously in South America. The company was founded in 2007 and is headquartered in Vancouver, Canada.
Featured Article: Growth Stocks, What They Are, What They Are Not
Receive News & Ratings for YDreams Global Interactive Technolgs Daily - Enter your email address below to receive a concise daily summary of the latest news and analysts' ratings for YDreams Global Interactive Technolgs and related companies with MarketBeat.com's FREE daily email newsletter.