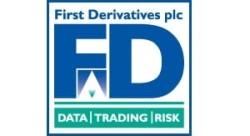 First Derivatives (LON:FDP)'s stock had its "buy" rating reiterated by stock analysts at Citigroup in a report released on Friday.
Other equities research analysts have also issued research reports about the stock. Berenberg Bank raised their price target on shares of First Derivatives from GBX 4,200 ($54.71) to GBX 4,300 ($56.01) and gave the stock a "hold" rating in a report on Wednesday, May 23rd. Shore Capital reissued a "buy" rating and issued a GBX 4,200 ($54.71) price target on shares of First Derivatives in a report on Monday, July 16th. Finally, Liberum Capital assumed coverage on shares of First Derivatives in a report on Wednesday, June 27th. They issued a "buy" rating and a GBX 5,300 ($69.04) price target on the stock. One research analyst has rated the stock with a hold rating and five have given a buy rating to the company's stock. The company currently has a consensus rating of "Buy" and an average target price of GBX 4,563.33 ($59.44).
Shares of First Derivatives stock opened at GBX 4,150 ($54.06) on Friday. First Derivatives has a 12-month low of GBX 2,485 ($32.37) and a 12-month high of GBX 4,440 ($57.84).
About First Derivatives
First Derivatives plc designs, develops, implements, and supports a range of data and trading systems for front, middle, and back-office operations worldwide. It operates through Consulting and Software segments. The company provides kdb+, a high-performance database that sets the standard for time-series analytics with a built-in expressive query and programming language, as well as develops a suite of products.
Featured Story: Understanding Average Daily Trade Volume

Receive News & Ratings for First Derivatives Daily - Enter your email address below to receive a concise daily summary of the latest news and analysts' ratings for First Derivatives and related companies with MarketBeat.com's FREE daily email newsletter.