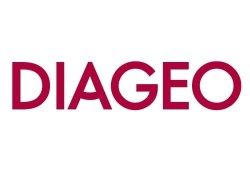 Diageo (LON:DGE)'s stock had its "buy" rating restated by UBS Group in a report released on Friday, investing.thisismoney.co.uk reports.
Several other research analysts have also recently issued reports on DGE. Kepler Capital Markets reaffirmed a "buy" rating and issued a GBX 2,850 ($37.12) target price (up from GBX 2,550 ($33.22)) on shares of Diageo in a report on Thursday, May 17th. Credit Suisse Group boosted their price objective on shares of Diageo from GBX 2,840 ($36.99) to GBX 2,950 ($38.43) and gave the company an "outperform" rating in a report on Wednesday, May 23rd. Liberum Capital reissued a "sell" rating on shares of Diageo in a report on Thursday, May 24th. Citigroup reissued a "buy" rating and set a GBX 3,000 ($39.08) price objective on shares of Diageo in a report on Friday, May 25th. Finally, JPMorgan Chase & Co. set a GBX 2,800 ($36.47) price objective on shares of Diageo and gave the company a "buy" rating in a report on Thursday, May 31st. One research analyst has rated the stock with a sell rating, eight have issued a hold rating and thirteen have issued a buy rating to the company. The stock currently has an average rating of "Buy" and a consensus target price of GBX 2,844.50 ($37.05).
Shares of Diageo stock opened at GBX 2,670.50 ($34.79) on Friday. Diageo has a 52-week low of GBX 2,186.50 ($28.48) and a 52-week high of GBX 2,735.50 ($35.63).
Diageo (LON:DGE) last issued its earnings results on Thursday, July 26th. The company reported GBX 118.60 ($1.54) earnings per share (EPS) for the quarter, topping the consensus estimate of GBX 116.50 ($1.52) by GBX 2.10 ($0.03). Diageo had a net margin of 27.06% and a return on equity of 33.47%.
In other news, insider Javier Ferrán purchased 298 shares of the company's stock in a transaction on Thursday, August 16th. The stock was acquired at an average cost of GBX 2,780 ($36.21) per share, for a total transaction of £8,284.40 ($10,791.19). Over the last quarter, insiders acquired 603 shares of company stock valued at $1,672,176.
About Diageo
Diageo plc, together with its subsidiaries, produces, markets, and sells alcoholic beverages worldwide. The company offers a collection of brands across spirits, beer, cider, and wine categories. Its brands include Johnnie Walker, Crown Royal, J&B, Buchanan's and Windsor whiskies, Smirnoff, Cîroc and Ketel One vodkas, Captain Morgan, Baileys, Don Julio, Tanqueray, and Guinness.
Featured Story: Should I follow buy, hold and sell recommendations?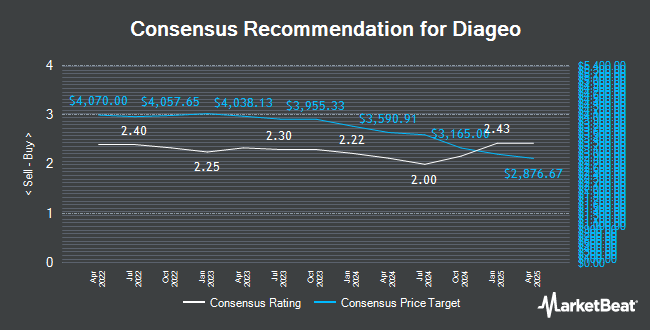 Receive News & Ratings for Diageo Daily - Enter your email address below to receive a concise daily summary of the latest news and analysts' ratings for Diageo and related companies with MarketBeat.com's FREE daily email newsletter.