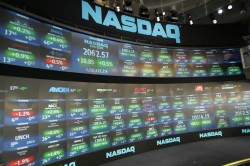 JBG SMITH Properties (NYSE:JBGS) declared a quarterly dividend on Friday, August 3rd, Wall Street Journal reports. Stockholders of record on Tuesday, August 14th will be paid a dividend of 0.225 per share on Monday, August 27th. This represents a $0.90 dividend on an annualized basis and a dividend yield of 2.46%. The ex-dividend date of this dividend is Monday, August 13th.
Shares of JBG SMITH Properties opened at $36.61 on Friday, Marketbeat reports. The company has a current ratio of 3.45, a quick ratio of 3.45 and a debt-to-equity ratio of 0.71. The stock has a market capitalization of $4.34 billion and a PE ratio of 20.57. JBG SMITH Properties has a fifty-two week low of $30.79 and a fifty-two week high of $38.91.
In other news, Director University Yale sold 40,533 shares of the stock in a transaction dated Friday, June 15th. The stock was sold at an average price of $38.12, for a total value of $1,545,117.96. The sale was disclosed in a document filed with the SEC, which is available through this link. 13.33% of the stock is currently owned by corporate insiders.
Separately, Stifel Nicolaus assumed coverage on JBG SMITH Properties in a report on Thursday, June 21st. They issued a "sell" rating and a $34.00 price objective on the stock.
JBG SMITH Properties Company Profile
JBG SMITH Properties, a real estate investment trust (REIT), owns, operates, invests in, and develops real estate assets in Washington, the United States. The company's assets consist of office, multifamily, and retail properties. As of December 31, 2017, its operating portfolio consisted of 69 operating assets comprising 51 office assets, 14 multifamily assets, and 4 other assets.
Featured Story: Investing in Dividend Stocks
Receive News & Ratings for JBG SMITH Properties Daily - Enter your email address below to receive a concise daily summary of the latest news and analysts' ratings for JBG SMITH Properties and related companies with MarketBeat.com's FREE daily email newsletter.