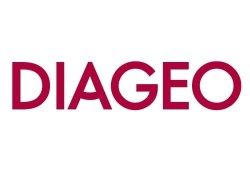 Shares of Diageo plc (LON:DGE) have earned an average rating of "Buy" from the twenty-three ratings firms that are covering the stock, MarketBeat.com reports. One analyst has rated the stock with a sell rating, nine have given a hold rating and thirteen have given a buy rating to the company. The average 1-year target price among analysts that have covered the stock in the last year is GBX 2,684 ($35.73).
DGE has been the subject of a number of research analyst reports. JPMorgan Chase & Co. set a GBX 2,800 ($37.28) price target on shares of Diageo and gave the stock a "buy" rating in a report on Wednesday, February 14th. Liberum Capital reaffirmed a "sell" rating and issued a GBX 2,100 ($27.96) price target on shares of Diageo in a report on Tuesday, February 27th. Societe Generale decreased their price target on shares of Diageo from GBX 2,896 ($38.56) to GBX 2,760 ($36.75) and set a "buy" rating for the company in a report on Monday, March 12th. Royal Bank of Canada set a GBX 2,300 ($30.62) price target on shares of Diageo and gave the stock a "neutral" rating in a report on Monday, March 26th. Finally, UBS Group reaffirmed a "buy" rating on shares of Diageo in a report on Wednesday, April 4th.
Shares of LON DGE traded down GBX 2 ($0.03) during midday trading on Thursday, reaching GBX 2,773.50 ($36.93). The company had a trading volume of 3,936,343 shares, compared to its average volume of 4,520,000. Diageo has a 1 year low of GBX 2,186.50 ($29.11) and a 1 year high of GBX 2,735.50 ($36.42).
In other Diageo news, insider Javier Ferrán acquired 328 shares of the business's stock in a transaction dated Tuesday, April 10th. The shares were purchased at an average price of GBX 2,526 ($33.63) per share, for a total transaction of £8,285.28 ($11,030.86). Insiders bought 645 shares of company stock worth $1,677,625 in the last quarter.
Diageo Company Profile
Diageo plc, together with its subsidiaries, produces, markets, and sells alcoholic beverages worldwide. The company offers a collection of brands across spirits, beer, cider, and wine categories. Its brands include Johnnie Walker, Crown Royal, J&B, Buchanan's and Windsor whiskies, Smirnoff, Cîroc and Ketel One vodkas, Captain Morgan, Baileys, Don Julio, Tanqueray, and Guinness.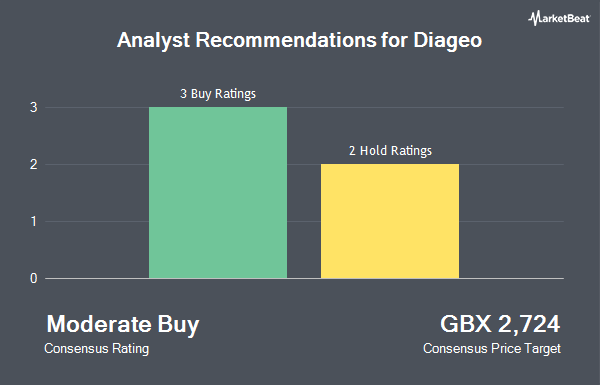 Receive News & Ratings for Diageo Daily - Enter your email address below to receive a concise daily summary of the latest news and analysts' ratings for Diageo and related companies with MarketBeat.com's FREE daily email newsletter.