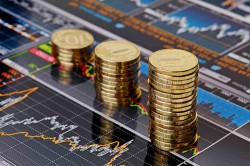 Fluent (NASDAQ:FLNT) CEO Ryan Schulke acquired 37,000 shares of Fluent stock in a transaction dated Friday, May 11th. The stock was purchased at an average price of $2.45 per share, for a total transaction of $90,650.00. The acquisition was disclosed in a legal filing with the Securities & Exchange Commission, which is available through the SEC website.
Shares of NASDAQ:FLNT opened at $2.60 on Thursday. Fluent has a 12 month low of $2.58 and a 12 month high of $2.63. The company has a current ratio of 1.85, a quick ratio of 1.85 and a debt-to-equity ratio of 0.32.
Fluent (NASDAQ:FLNT) last announced its quarterly earnings results on Tuesday, May 8th. The company reported $0.03 EPS for the quarter, topping the Thomson Reuters' consensus estimate of ($0.01) by $0.04. Fluent had a negative net margin of 29.78% and a negative return on equity of 13.51%. The firm had revenue of $55.99 million for the quarter. research analysts forecast that Fluent will post 0.14 earnings per share for the current year.
A number of equities research analysts have recently weighed in on the stock.
Zacks Investment Research
lowered shares of Fluent from a "hold" rating to a "sell" rating in a report on Tuesday. Barrington Research restated a "buy" rating and issued a $4.00 price objective on shares of Fluent in a report on Thursday, May 10th. Finally,
ValuEngine
upgraded shares of Fluent from a "strong sell" rating to a "sell" rating in a report on Wednesday, May 2nd.
Fluent Company Profile
Fluent, Inc, a data and analytics company, provides cloud-based information and performance marketing solutions to enterprises in various industries in the United States. It operates in two segments, Information Services and Performance Marketing. The Information Services segment provides solutions to organizations in the risk management and consumer marketing industries.
Receive News & Ratings for Fluent Daily - Enter your email address below to receive a concise daily summary of the latest news and analysts' ratings for Fluent and related companies with MarketBeat.com's FREE daily email newsletter.