Zacks Investment Research cut shares of Westar Energy (NYSE:WR) from a hold rating to a sell rating in a research note released on Saturday.
According to Zacks, "Westar Energy, Inc. is Kansas' largest electric utility. Westar has 7,200 MW of electric generation capacity fueled by coal, uranium, natural gas, wind and landfill gas. They are a leader in electric transmission in Kansas. Their innovative customer service programs include mobile-enabled customer care, digital meters and paving the way for electric vehicle adoption. "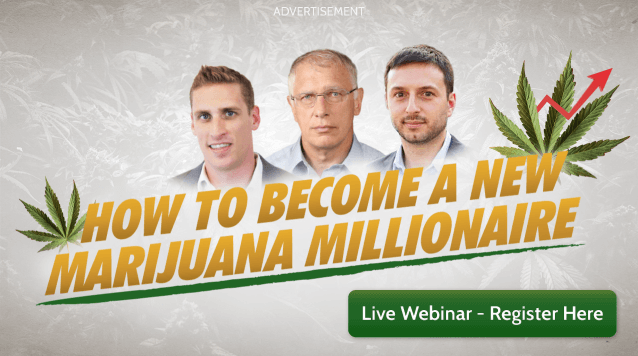 WR has been the topic of several other research reports. JPMorgan Chase increased their price target on Westar Energy from $54.00 to $55.00 and gave the company an overweight rating in a report on Tuesday, April 10th. TheStreet upgraded Westar Energy from a c+ rating to a b- rating in a report on Monday, March 19th. Finally, UBS started coverage on Westar Energy in a report on Friday, February 2nd. They set a neutral rating and a $55.00 price target on the stock. One analyst has rated the stock with a sell rating, two have assigned a hold rating and five have issued a buy rating to the company's stock. The company has an average rating of Buy and a consensus price target of $55.33.
NYSE:WR
opened at $51.95 on Friday. Westar Energy has a fifty-two week low of $47.06 and a fifty-two week high of $57.32. The firm has a market cap of $7,262.42, a P/E ratio of 22.89, a P/E/G ratio of 5.11 and a beta of 0.30. The company has a debt-to-equity ratio of 0.98, a quick ratio of 0.53 and a current ratio of 0.88.
Westar Energy (NYSE:WR) last released its quarterly earnings results on Wednesday, February 21st. The utilities provider reported $0.24 earnings per share for the quarter, missing the Thomson Reuters' consensus estimate of $0.40 by ($0.16). Westar Energy had a net margin of 12.60% and a return on equity of 8.40%. The company had revenue of $595.00 million for the quarter, compared to analysts' expectations of $642.02 million. During the same quarter in the previous year, the company posted $0.38 EPS. The business's quarterly revenue was down 1.8% on a year-over-year basis. sell-side analysts forecast that Westar Energy will post 2.5 EPS for the current year.
The firm also recently announced a quarterly dividend, which was paid on Monday, April 2nd. Shareholders of record on Friday, March 9th were paid a $0.40 dividend. The ex-dividend date was Thursday, March 8th. This represents a $1.60 dividend on an annualized basis and a yield of 3.08%. Westar Energy's payout ratio is 70.48%.
In other Westar Energy news, SVP Jerl L. Banning sold 4,000 shares of the stock in a transaction on Thursday, March 29th. The stock was sold at an average price of $52.51, for a total value of $210,040.00. The transaction was disclosed in a document filed with the SEC, which is available at this hyperlink. Also, VP Larry D. Irick sold 5,000 shares of the stock in a transaction on Friday, March 16th. The stock was sold at an average price of $50.56, for a total value of $252,800.00. The disclosure for this sale can be found here. In the last quarter, insiders sold 56,007 shares of company stock worth $2,845,359. Insiders own 0.70% of the company's stock.
Institutional investors and hedge funds have recently bought and sold shares of the company. Steward Partners Investment Advisory LLC grew its position in shares of Westar Energy by 70.2% during the 4th quarter. Steward Partners Investment Advisory LLC now owns 2,628 shares of the utilities provider's stock worth $138,000 after buying an additional 1,084 shares in the last quarter. Legg Mason Asset Management Japan Co. Ltd. bought a new stake in Westar Energy during the fourth quarter valued at about $159,000. Colorado Capital Management Inc. bought a new stake in Westar Energy during the fourth quarter valued at about $205,000. Janney Montgomery Scott LLC acquired a new stake in Westar Energy in the third quarter worth about $212,000. Finally, Townsend & Associates Inc acquired a new stake in Westar Energy in the fourth quarter worth about $213,000. 74.65% of the stock is currently owned by institutional investors and hedge funds.
ILLEGAL ACTIVITY WARNING: "Zacks Investment Research Lowers Westar Energy (WR) to Sell" was reported by Chaffey Breeze and is owned by of Chaffey Breeze. If you are accessing this report on another publication, it was copied illegally and republished in violation of U.S. & international copyright and trademark law. The original version of this report can be read at https://www.chaffeybreeze.com/2018/04/17/zacks-investment-research-lowers-westar-energy-wr-to-sell.html.
Westar Energy Company Profile
Westar Energy, Inc, an electric utility company, generates, transmits, and distributes electricity in Kansas. It has 6,602 megawatts of electric generation capacity, which generates electricity through coal, nuclear fuels, natural gas/diesel, and renewable sources. The company also owns approximately 6,400 miles of transmission lines, 24,200 miles of overhead distribution lines, and 5,100 miles of underground distribution lines.
Get a free copy of the Zacks research report on Westar Energy (WR)
For more information about research offerings from Zacks Investment Research, visit Zacks.com
Receive News & Ratings for Westar Energy Daily - Enter your email address below to receive a concise daily summary of the latest news and analysts' ratings for Westar Energy and related companies with MarketBeat.com's FREE daily email newsletter.