MAM Software Group (NASDAQ:MAMS) was downgraded by Zacks Investment Research from a "buy" rating to a "hold" rating in a research report issued on Tuesday.
According to Zacks, "MAM Software Group, Inc. develops and markets software solutions with the objective to bring competitive advantages and increased profitability to its clients and business partners. The Company is bringing its professional business management systems and e-commerce solutions to the US automotive aftermarket. The Company's Autopart v20 software is an enterprise management solution for two step parts distributors and jobbers. It is a feature-rich, Windows-based application offering fully-integrated point-of-sale, inventory control and accounting functionality. "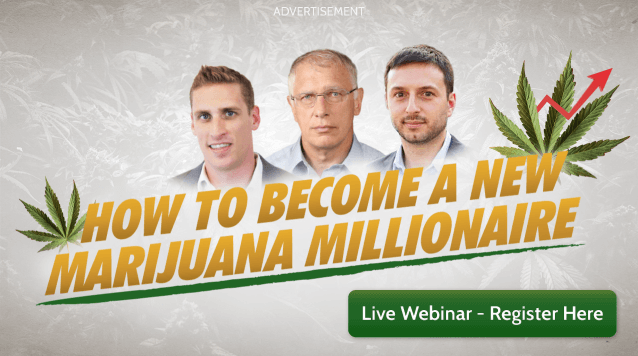 Several other brokerages have also recently issued reports on MAMS. ValuEngine upgraded MAM Software Group from a "hold" rating to a "buy" rating in a research note on Tuesday. B. Riley raised their price objective on MAM Software Group from $8.00 to $8.50 and gave the stock a "neutral" rating in a research note on Monday, February 12th.
Shares of
NASDAQ:MAMS
opened at $8.63 on Tuesday. MAM Software Group has a 52-week low of $6.09 and a 52-week high of $9.42. The stock has a market capitalization of $103.51, a PE ratio of 22.71 and a beta of -0.13. The company has a debt-to-equity ratio of 0.50, a current ratio of 0.98 and a quick ratio of 0.96.
MAM Software Group (NASDAQ:MAMS) last announced its quarterly earnings data on Thursday, February 8th. The technology company reported $0.05 earnings per share (EPS) for the quarter, topping the consensus estimate of $0.02 by $0.03. MAM Software Group had a return on equity of 40.12% and a net margin of 12.46%. The firm had revenue of $8.50 million during the quarter, compared to analysts' expectations of $8.28 million. equities analysts predict that MAM Software Group will post 0.31 earnings per share for the current fiscal year.
In related news, Director William Austin Iv Lewis sold 122,000 shares of MAM Software Group stock in a transaction that occurred on Monday, March 19th. The stock was sold at an average price of $7.55, for a total transaction of $921,100.00. Following the completion of the transaction, the director now directly owns 606,441 shares in the company, valued at $4,578,629.55. The sale was disclosed in a document filed with the SEC, which can be accessed through this hyperlink. Also, Director Dwight Mamanteo sold 80,224 shares of MAM Software Group stock in a transaction that occurred on Thursday, March 15th. The shares were sold at an average price of $7.60, for a total value of $609,702.40. Following the transaction, the director now owns 210,379 shares of the company's stock, valued at $1,598,880.40. The disclosure for this sale can be found here. Company insiders own 32.46% of the company's stock.
A hedge fund recently raised its stake in MAM Software Group stock. Cove Street Capital LLC boosted its stake in shares of MAM Software Group (NASDAQ:MAMS) by 20.7% in the 4th quarter, according to the company in its most recent disclosure with the Securities and Exchange Commission. The institutional investor owned 626,786 shares of the technology company's stock after acquiring an additional 107,586 shares during the quarter. Cove Street Capital LLC owned 4.98% of MAM Software Group worth $4,707,000 at the end of the most recent reporting period. 31.34% of the stock is currently owned by hedge funds and other institutional investors.
TRADEMARK VIOLATION WARNING: "MAM Software Group (MAMS) Lowered to Hold at Zacks Investment Research" was first published by Chaffey Breeze and is the sole property of of Chaffey Breeze. If you are viewing this article on another website, it was illegally copied and reposted in violation of US & international copyright and trademark law. The original version of this article can be accessed at https://www.chaffeybreeze.com/2018/04/17/mam-software-group-mams-lowered-to-hold-at-zacks-investment-research.html.
About MAM Software Group
MAM Software Group, Inc, through its subsidiaries, provides software, information, and e-commerce and related services to businesses engaged in the automotive aftermarket in the United States, Canada, the United Kingdom, and Ireland. It provides business management systems, including its proprietary software applications, implementation and training, and third-party hardware and peripherals; information products, such as an accessible catalog database related to parts, tires, labor estimates, scheduled maintenance, repair information, technical service bulletins, pricing, and product features and benefits; e-commerce and online services and products that connect manufacturers, warehouse distributors, retailers, and automotive service providers through the Internet; and customer support and consulting services comprising phone and online support, and implementation and training services.
Get a free copy of the Zacks research report on MAM Software Group (MAMS)
For more information about research offerings from Zacks Investment Research, visit Zacks.com
Receive News & Ratings for MAM Software Group Daily - Enter your email address below to receive a concise daily summary of the latest news and analysts' ratings for MAM Software Group and related companies with MarketBeat.com's FREE daily email newsletter.