Alliancebernstein L.P. decreased its holdings in Invacare (NYSE:IVC) by 13.5% in the fourth quarter, according to its most recent filing with the Securities and Exchange Commission (SEC). The institutional investor owned 28,941 shares of the health services provider's stock after selling 4,500 shares during the quarter. Alliancebernstein L.P.'s holdings in Invacare were worth $488,000 as of its most recent SEC filing.
Other institutional investors have also bought and sold shares of the company. Teacher Retirement System of Texas acquired a new stake in shares of Invacare in the 4th quarter worth $192,000. UBS Asset Management Americas Inc. acquired a new stake in shares of Invacare in the 4th quarter worth $234,000. Fox Run Management L.L.C. acquired a new stake in shares of Invacare in the 4th quarter worth $238,000. KBC Group NV acquired a new stake in shares of Invacare in the 4th quarter worth $470,000. Finally, Arizona State Retirement System boosted its position in shares of Invacare by 224.1% in the 4th quarter. Arizona State Retirement System now owns 55,179 shares of the health services provider's stock worth $930,000 after purchasing an additional 38,155 shares in the last quarter.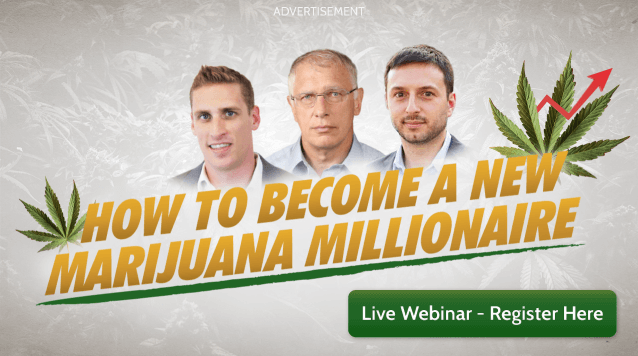 In other Invacare news, Director C Martin Harris sold 3,443 shares of Invacare stock in a transaction dated Thursday, February 15th. The stock was sold at an average price of $18.15, for a total transaction of $62,490.45. The sale was disclosed in a legal filing with the Securities & Exchange Commission, which is accessible through this link. Insiders own 2.10% of the company's stock.
Shares of
IVC
opened at $18.75 on Tuesday. Invacare has a one year low of $10.65 and a one year high of $19.05. The company has a quick ratio of 1.54, a current ratio of 2.10 and a debt-to-equity ratio of 0.57. The stock has a market cap of $726.92, a price-to-earnings ratio of -9.72 and a beta of 2.52.
Invacare (NYSE:IVC) last issued its quarterly earnings results on Wednesday, February 7th. The health services provider reported ($0.42) EPS for the quarter, topping the Zacks' consensus estimate of ($0.44) by $0.02. Invacare had a negative return on equity of 14.95% and a negative net margin of 7.92%. The company had revenue of $250.35 million during the quarter, compared to analysts' expectations of $241.07 million. During the same quarter in the previous year, the firm posted ($0.46) EPS. The firm's revenue was up 1.5% compared to the same quarter last year. equities research analysts expect that Invacare will post -1.15 earnings per share for the current year.
The company also recently declared a quarterly dividend, which will be paid on Wednesday, April 18th. Shareholders of record on Wednesday, April 4th will be given a dividend of $0.0125 per share. The ex-dividend date is Tuesday, April 3rd. This represents a $0.05 dividend on an annualized basis and a yield of 0.27%. Invacare's dividend payout ratio is currently -2.59%.
A number of analysts have recently weighed in on the company. KeyCorp reissued a "buy" rating on shares of Invacare in a research report on Thursday, March 15th. ValuEngine raised Invacare from a "sell" rating to a "hold" rating in a research report on Sunday, December 31st. Finally, Zacks Investment Research raised Invacare from a "sell" rating to a "hold" rating in a research report on Wednesday, January 31st. One research analyst has rated the stock with a sell rating, two have issued a hold rating and three have given a buy rating to the company's stock. The stock presently has an average rating of "Hold" and an average price target of $16.50.
WARNING: "Invacare (IVC) Stake Decreased by Alliancebernstein L.P." was posted by Chaffey Breeze and is the sole property of of Chaffey Breeze. If you are accessing this news story on another site, it was illegally stolen and reposted in violation of United States and international trademark and copyright law. The legal version of this news story can be viewed at https://www.chaffeybreeze.com/2018/04/17/invacare-ivc-stake-decreased-by-alliancebernstein-l-p.html.
Invacare Profile
Invacare Corporation, together with its subsidiaries, designs, manufactures, distributes, and exports medical equipment for use in home health care, retail, and extended care markets worldwide. The company operates through four segments: North America/Home Medical Equipment, Institutional Products Group, Europe, and the Asia/Pacific.
Want to see what other hedge funds are holding IVC? Visit HoldingsChannel.com to get the latest 13F filings and insider trades for Invacare (NYSE:IVC).
Receive News & Ratings for Invacare Daily - Enter your email address below to receive a concise daily summary of the latest news and analysts' ratings for Invacare and related companies with MarketBeat.com's FREE daily email newsletter.