Brokerages expect that Insight Enterprises (NASDAQ:NSIT) will post sales of $1.53 billion for the current quarter, according to Zacks. Three analysts have issued estimates for Insight Enterprises' earnings. The highest sales estimate is $1.54 billion and the lowest is $1.53 billion. Insight Enterprises reported sales of $1.48 billion during the same quarter last year, which would suggest a positive year-over-year growth rate of 3.4%. The company is expected to announce its next earnings results on Wednesday, May 2nd.
On average, analysts expect that Insight Enterprises will report full-year sales of $6.85 billion for the current financial year, with estimates ranging from $6.84 billion to $6.86 billion. For the next year, analysts forecast that the business will report sales of $7.08 billion per share, with estimates ranging from $7.00 billion to $7.12 billion. Zacks' sales averages are a mean average based on a survey of research firms that follow Insight Enterprises.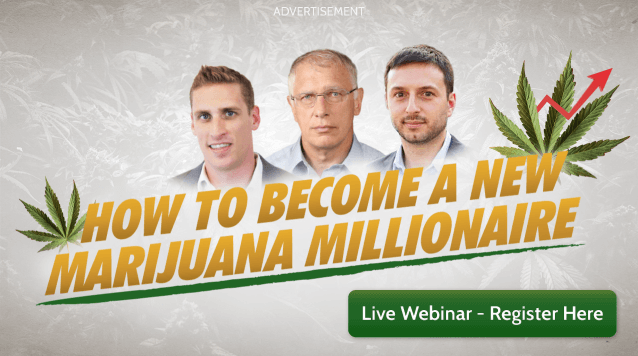 Insight Enterprises (NASDAQ:NSIT) last released its quarterly earnings data on Wednesday, February 14th. The software maker reported $0.81 earnings per share (EPS) for the quarter, beating the Thomson Reuters' consensus estimate of $0.79 by $0.02. Insight Enterprises had a return on equity of 14.73% and a net margin of 1.35%. The company had revenue of $1.78 billion during the quarter, compared to the consensus estimate of $1.71 billion. During the same quarter in the prior year, the firm posted $0.72 earnings per share. The firm's revenue was up 21.6% compared to the same quarter last year.
Several research analysts have recently issued reports on NSIT shares.
Zacks Investment Research
raised Insight Enterprises from a "hold" rating to a "buy" rating and set a $43.00 price objective for the company in a research note on Wednesday, January 3rd.
ValuEngine
downgraded Insight Enterprises from a "buy" rating to a "hold" rating in a research note on Sunday, December 31st. B. Riley reiterated a "buy" rating and issued a $53.00 target price (down from $56.00) on shares of Insight Enterprises in a report on Tuesday, February 13th. Finally, BidaskClub upgraded Insight Enterprises from a "strong sell" rating to a "sell" rating in a report on Friday, February 16th. Two research analysts have rated the stock with a sell rating, two have given a hold rating and two have issued a buy rating to the company. The stock currently has a consensus rating of "Hold" and a consensus price target of $46.00.
Shares of Insight Enterprises stock traded up $0.51 on Monday, hitting $35.09. The stock had a trading volume of 222,516 shares, compared to its average volume of 210,061. Insight Enterprises has a twelve month low of $32.10 and a twelve month high of $53.19. The company has a debt-to-equity ratio of 0.35, a current ratio of 1.54 and a quick ratio of 1.38. The company has a market capitalization of $1,247.26, a P/E ratio of 10.83 and a beta of 1.36.
Insight Enterprises announced that its Board of Directors has approved a stock buyback plan on Wednesday, February 14th that authorizes the company to repurchase $50.00 million in outstanding shares. This repurchase authorization authorizes the software maker to purchase shares of its stock through open market purchases. Stock repurchase plans are usually a sign that the company's board of directors believes its stock is undervalued.
Hedge funds have recently made changes to their positions in the stock. Macquarie Group Ltd. bought a new stake in Insight Enterprises in the third quarter valued at approximately $156,000. Highbridge Capital Management LLC bought a new position in shares of Insight Enterprises during the 3rd quarter worth approximately $333,000. Stone Ridge Asset Management LLC bought a new position in shares of Insight Enterprises during the 4th quarter worth approximately $416,000. Teacher Retirement System of Texas bought a new position in shares of Insight Enterprises during the 4th quarter worth approximately $471,000. Finally, Alpha Windward LLC boosted its holdings in shares of Insight Enterprises by 16.1% during the 4th quarter. Alpha Windward LLC now owns 13,860 shares of the software maker's stock worth $531,000 after buying an additional 1,920 shares in the last quarter. Institutional investors and hedge funds own 98.44% of the company's stock.
WARNING: This piece of content was reported by Chaffey Breeze and is the property of of Chaffey Breeze. If you are reading this piece of content on another domain, it was copied illegally and republished in violation of international trademark & copyright laws. The correct version of this piece of content can be accessed at https://www.chaffeybreeze.com/2018/04/17/insight-enterprises-nsit-expected-to-announce-quarterly-sales-of-1-53-billion.html.
Insight Enterprises Company Profile
Insight Enterprises, Inc provides information technology (IT) hardware, software, and service solutions for small and medium sized firms, enterprises, governments, schools, and health care organizations in the United States, Canada, Europe, the Middle East, Africa, and the Asia-Pacific. It sources, stages, configures, integrates, tests, deploys, and maintains its products spanning endpoints to infrastructure; and provides infrastructure management solutions.
Get a free copy of the Zacks research report on Insight Enterprises (NSIT)
For more information about research offerings from Zacks Investment Research, visit Zacks.com
Receive News & Ratings for Insight Enterprises Daily - Enter your email address below to receive a concise daily summary of the latest news and analysts' ratings for Insight Enterprises and related companies with MarketBeat.com's FREE daily email newsletter.