Telkonet, Inc. (OTCMKTS:TKOI) Director Peter T. Kross purchased 200,000 shares of Telkonet stock in a transaction dated Friday, December 29th. The shares were bought at an average price of $0.12 per share, with a total value of $24,000.00. The acquisition was disclosed in a legal filing with the Securities & Exchange Commission, which is available through this link.
Shares of Telkonet, Inc. (OTCMKTS:TKOI) remained flat at $$0.13 during trading hours on Friday. 1,000 shares of the company's stock traded hands, compared to its average volume of 95,555. Telkonet, Inc. has a one year low of $0.10 and a one year high of $0.20.
Telkonet (OTCMKTS:TKOI) last issued its quarterly earnings results on Tuesday, November 14th. The technology company reported ($0.01) earnings per share for the quarter. Telkonet had a net margin of 48.99% and a negative return on equity of 53.44%. The company had revenue of $2.04 million for the quarter.
TRADEMARK VIOLATION NOTICE: "Telkonet, Inc. (TKOI) Director Buys $24,000.00 in Stock" was first reported by Chaffey Breeze and is the sole property of of Chaffey Breeze. If you are reading this report on another website, it was copied illegally and reposted in violation of US & international trademark & copyright laws. The correct version of this report can be read at https://www.chaffeybreeze.com/2018/01/05/telkonet-inc-tkoi-director-buys-24000-00-in-stock.html.
Telkonet Company Profile
Telkonet, Inc (Telkonet) provides EcoSmart Platform of intelligent automation solutions to support the Internet of Things. The Company's business is based on two synergistic divisions: EcoSmart Energy Management Technology (EcoSmart division) and EthoStream High Speed Internet Access (HSIA) Network (EthoStream division).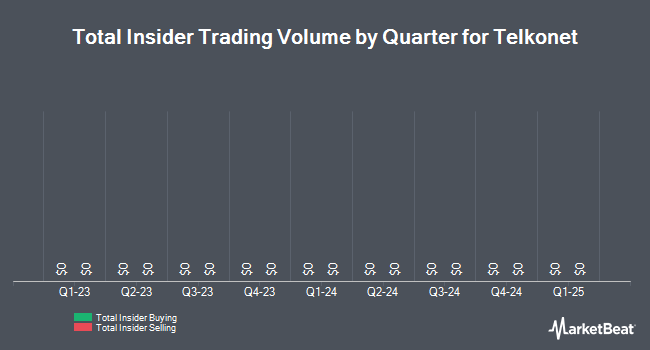 Receive News & Ratings for Telkonet Daily - Enter your email address below to receive a concise daily summary of the latest news and analysts' ratings for Telkonet and related companies with MarketBeat.com's FREE daily email newsletter.