Jewett-Cameron Trading Company (NASDAQ:JCTCF) Director Donald M. Boone sold 1,000 shares of the business's stock in a transaction dated Wednesday, December 26th. The shares were sold at an average price of $15.09, for a total value of $15,090.00. Following the transaction, the director now owns 712,390 shares in the company, valued at approximately $10,749,965.10. The sale was disclosed in a legal filing with the SEC, which is available through the SEC website.
Jewett-Cameron Trading Company (JCTCF) opened at $15.35 on Thursday. Jewett-Cameron Trading Company has a twelve month low of $10.80 and a twelve month high of $17.90. The stock has a market capitalization of $34.08, a PE ratio of 12.79 and a beta of 0.76.
Jewett-Cameron Trading (NASDAQ:JCTCF) last announced its quarterly earnings results on Monday, November 13th. The company reported $0.32 earnings per share (EPS) for the quarter. Jewett-Cameron Trading had a return on equity of 14.44% and a net margin of 5.72%. The company had revenue of $11.06 million for the quarter.
A hedge fund recently raised its stake in Jewett-Cameron Trading stock. Parthenon LLC grew its position in shares of Jewett-Cameron Trading Company (NASDAQ:JCTCF) by 4.1% during the third quarter, according to its most recent filing with the SEC. The firm owned 134,903 shares of the company's stock after acquiring an additional 5,342 shares during the period. Parthenon LLC owned about 6.01% of Jewett-Cameron Trading worth $1,862,000 at the end of the most recent quarter. 13.26% of the stock is currently owned by hedge funds and other institutional investors.
TRADEMARK VIOLATION NOTICE: This piece of content was posted by Chaffey Breeze and is the property of of Chaffey Breeze. If you are viewing this piece of content on another website, it was illegally copied and republished in violation of international copyright legislation. The correct version of this piece of content can be accessed at https://www.chaffeybreeze.com/2018/01/04/insider-selling-jewett-cameron-trading-company-jctcf-director-sells-15090-00-in-stock.html.
About Jewett-Cameron Trading
Jewett-Cameron Trading Company Ltd. is a holding company for JC USA Inc The Company operates through four segments, which include Industrial wood products; Lawn, garden, pet and other; Seed processing and sales, and Industrial tools and clamps. The Company's Industrial wood products segment reflects the business conducted by Greenwood Products, Inc, which is a processor and distributor of industrial wood products.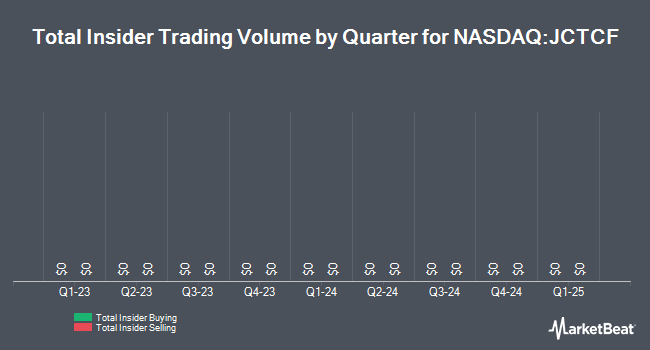 Receive News & Ratings for Jewett-Cameron Trading Daily - Enter your email address below to receive a concise daily summary of the latest news and analysts' ratings for Jewett-Cameron Trading and related companies with MarketBeat.com's FREE daily email newsletter.