First Hawaiian Inc (NYSE:FHB) was upgraded by Zacks Investment Research from a "hold" rating to a "buy" rating in a research report issued to clients and investors on Thursday. The brokerage currently has a $32.00 target price on the bank's stock. Zacks Investment Research's target price would suggest a potential upside of 7.38% from the stock's current price.
According to Zacks, "First Hawaiian, Inc. offers banking services to consumer and commercial customers which includes deposit products, lending services and wealth management, insurance, private banking and trust services. First Hawaiian Inc. is based in San Francisco, California. "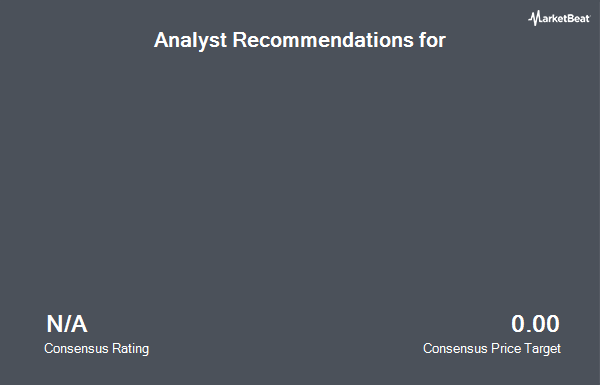 Shares of First Hawaiian (NYSE:FHB) opened at 29.80 on Thursday. The company has a 50-day moving average of $30.12 and a 200-day moving average of $30.72. First Hawaiian has a 12-month low of $23.00 and a 12-month high of $35.47. The stock has a market capitalization of $4.16 billion and a P/E ratio of 18.06.
First Hawaiian (NYSE:FHB) last posted its earnings results on Tuesday, January 24th. The bank reported $0.40 earnings per share for the quarter, topping analysts' consensus estimates of $0.39 by $0.01. The business had revenue of $131.25 million for the quarter, compared to analyst estimates of $139 million. The firm's revenue was up 12.9% compared to the same quarter last year. During the same period in the previous year, the firm posted $0.36 earnings per share. Equities analysts expect that First Hawaiian will post $1.65 earnings per share for the current fiscal year.
TRADEMARK VIOLATION NOTICE: "First Hawaiian Inc (FHB) Rating Increased to Buy at Zacks Investment Research" was originally published by Chaffey Breeze and is the property of of Chaffey Breeze. If you are reading this piece on another website, it was illegally stolen and republished in violation of US & international copyright & trademark laws. The legal version of this piece can be read at https://www.chaffeybreeze.com/2017/04/21/first-hawaiian-inc-fhb-upgraded-by-zacks-investment-research-to-buy-updated.html.
In related news, Director Paribas Bnp sold 25,000,000 shares of the business's stock in a transaction that occurred on Tuesday, January 31st. The stock was sold at an average price of $32.00, for a total transaction of $800,000,000.00. The transaction was disclosed in a document filed with the SEC, which is available through this hyperlink.
Several hedge funds and other institutional investors have recently bought and sold shares of the company. Capital Research Global Investors acquired a new position in First Hawaiian during the third quarter worth $59,987,000. JPMorgan Chase & Co. purchased a new position in shares of First Hawaiian during the third quarter worth approximately $39,070,000. Governors Lane LP purchased a new position in shares of First Hawaiian during the third quarter worth approximately $33,733,000. Perkins Investment Management LLC purchased a new position in shares of First Hawaiian during the third quarter worth approximately $19,278,000. Finally, State Street Corp raised its position in shares of First Hawaiian by 214.8% in the fourth quarter. State Street Corp now owns 648,627 shares of the bank's stock worth $22,583,000 after buying an additional 442,572 shares in the last quarter.
First Hawaiian Company Profile
First Hawaiian, Inc, formerly BancWest Corporation, is a bank holding company. The Company owns First Hawaiian Bank. It operates through three segments: Retail Banking, which includes the financial products and services it provides to consumers, small businesses and certain commercial customers; Commercial Banking, which includes its corporate banking, residential and commercial real estate loans, commercial lease financing, auto dealer financing, deposit products and credit cards, and Treasury and Other, which includes its treasury business, which consists of corporate asset and liability management activities, including interest rate risk management.
Get a free copy of the Zacks research report on First Hawaiian (FHB)
For more information about research offerings from Zacks Investment Research, visit Zacks.com
Receive News & Ratings for First Hawaiian Inc Daily - Enter your email address below to receive a concise daily summary of the latest news and analysts' ratings for First Hawaiian Inc and related companies with MarketBeat.com's FREE daily email newsletter.